Have you been searching for the perfect vanity cabinet for your bathroom?
Whether you're just updating your vanity or going the full Monty on your bathroom renovation, you've probably heard the term 'HMR board'.
'HMR' stands for 'high moisture resistance' and is arguably the best material for a vanity cabinet – especially one that's in the bathroom where lots of moisture, steam and water are splashed all over your bathroom furniture every single day.
But has anyone explained to you what it is and why it's so good? If not, then read on!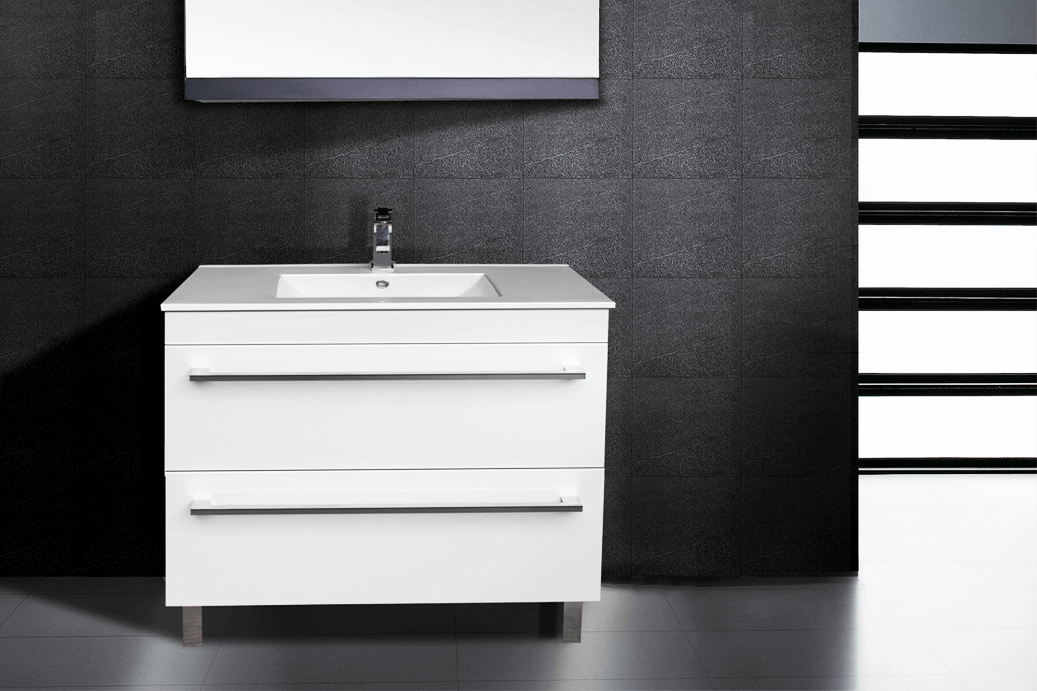 What Is a HMR Board?
HMR board is crafted by adding a special high-quality resin to the board, which gives it extra moisture resistance and a smooth finish.
This resin can be added to numerous board types, so not all HMR boards are the same (but their moisture-resistant properties are).
Common materials for HMR board are engineered woods such as particleboard, chipboard and MDF, which stands for 'medium density fibreboard'.
Chipboard & MDF
Chipboard is made from wood chips and sawmill shavings, which are combined with resin for added protection.
The final product is strong yet lightweight.
MDF panels are similar to chipboards but use wood fibres combined with glue to create a denser composite wood, making it very strong and heavy like solid wood.
Formaldehyde
Before the 1990s, formaldehyde was commonly used to bind wood particles together in composite woods such as chipboard and MDF. These products represented a large source of formaldehyde in homes, which is known to cause health issues ranging from nasal and eye irritation to cancer at high levels of exposure.
In the 1990s, Australia introduced industry standards for composite woods to reduce the risk of these health effects. Now, all chipboard and MDF products must conform to Australian manufacturing standards of low formaldehyde levels, labelled E1 grade.
An E0 grade was also developed, which has ultra-low formaldehyde levels if any at all.

Benefits Of a HMR Board
High moisture resistance boards are perfect for damp and humid environments like bathrooms.
Think about how your bathroom steams up during a shower and how much water is splashed on your vanity every day – the standard board will swell and split when exposed to water, but HMR will not.
High moisture resistant boards will also reduce the risk of moulds and bacteria growing in your board due to dampness creeping in.
For these reasons, it is crucial that you choose a high moisture resistant board when upgrading your bathroom vanity, not just if you don't want to be replacing your vanity surfaces a few years down the line, but also for your health.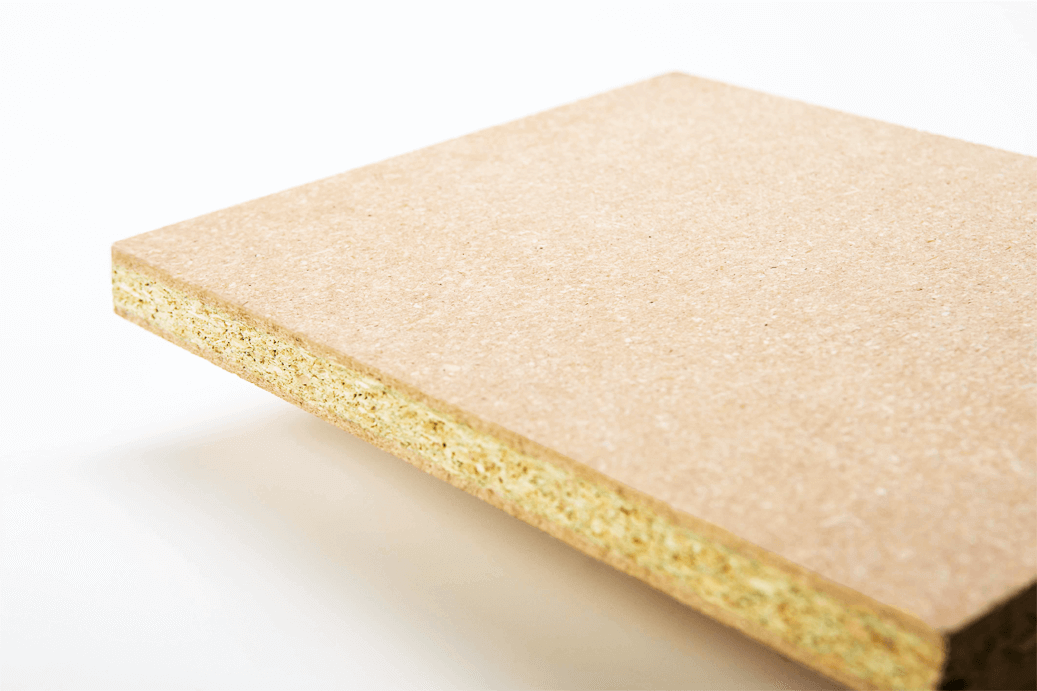 Case Study
The vanities sold by The Sink Warehouse are primarily made from E0 grade MDF and chipboard. MDF is used for the doors and drawers of the furniture for extra stability, whilst chipboard is used for the rest of the vanity, making it lightweight; however, the whole vanity is still HMR.
The lack of chemicals in the E0 board prevents formaldehyde exposure. It inhibits moulds and bacteria from growing in the board, which is an essential feature for a cabinet used in a high humidity area like the bathroom.
Two coats of paint are applied to the HMR board, which is then finished in a coating of 2 PAC polyurethane (a mixture of polyurethane plastic and a hardener).
This process gives the HMR board its final polished look with features including:
High gloss
Non-yellowing
UV resistant for maximum colour retention
Chemical resistant
Abrasion-resistant
Hopefully, you have a much greater understanding of HMR and the products used to make bathroom vanities by now, so now you can pick a new bathroom vanity with confidence!
Contact Us!
If you need any more information on moisture resistant boards or any of our bathroom vanity products before you make your purchase, please don't hesitate to phone us on 1300 301 000 or visit us in-store at 16 King Edward Road, Osborne Park, to view our extensive range.
Recent Posts
Everyone has experienced a leaking tap in their home at some point in their life. It's one of tho …

Bathrooms need the correct type of bath to make them standout and to offer you the best functionalit …

Bringing a bath into your bathroom gives the room a centrepiece that draws the eye. For that reason …