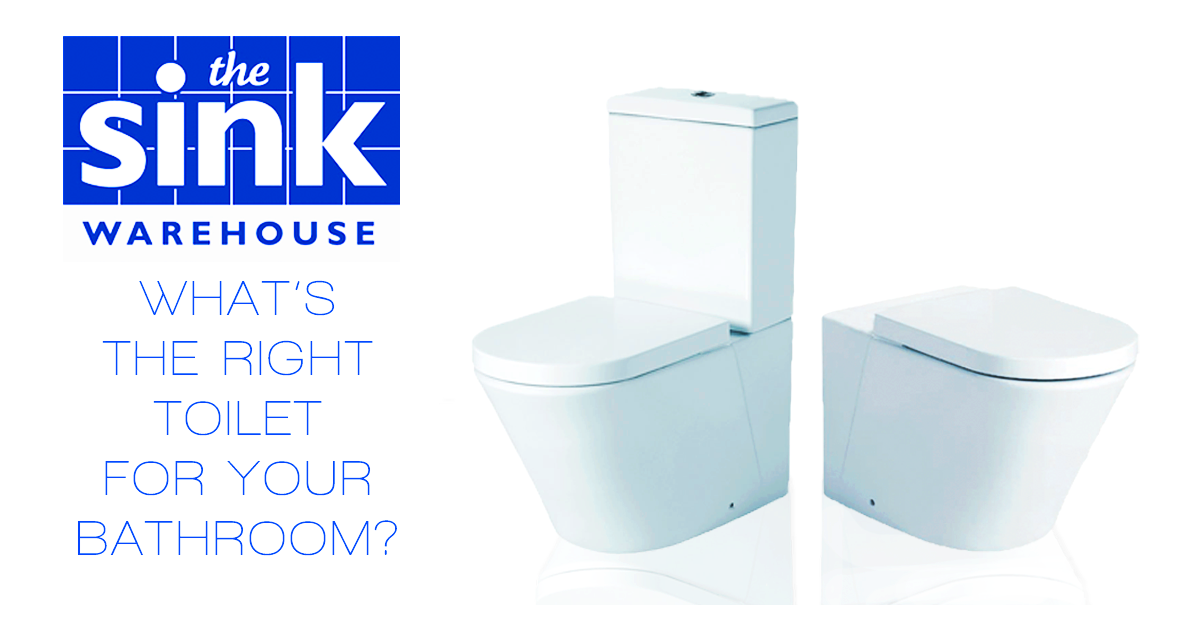 The once overlooked toilet has undergone a drastic design transformation in recent years. For many, it has gone from being an ugly and obtrusive necessity to the staple-piece of their bathroom design. With the sheer number of functional and aesthetic options available, it's no wonder that for many selecting a new toilet has become a daunting process. Whether you are building or renovating, it's definitely worth researching to find out what toilet is perfect for your bathroom. But don't worry – The Sink Warehouse has you covered! Here are a few handy tips to help you choose the toilet best for you.
Check Your Plumbing
All houses have a unique plumbing set-up. If you are building a bathroom from scratch, you have the flexibility to tailor your bathroom design and plumbing around your toilet. If you are renovating, you'll have to check your existing bathroom's plumbing and will be limited to a toilet that will fit. However, if you want to change the plumbing to work with the toilet you really want, consult a plumber so you can assess if the additional cost is worth it.
Measurements and 'Set-Out'
Measuring your bathroom and potential toilet space is a no-brainer. The last thing you want is to purchase a toilet and realise that it doesn't fit. The most important measurement with regards to choosing a toilet is definitely the 'set-out'. This is the distance from the wall to the centre of the waste outlet for an S-trap, and the floor to the outlet for a P-trap. Set-out measurements vary, but on average they are around 140mm to 165mm. If you are intending to buy a new toilet for your existing bathroom, make sure you take your set-out measurements with you when shopping as they can limit what choices are available to you.
Pan
The next step is selecting the correct pan option to suit your set-out and plumbing requirements. There are three pan variations available in Australia: S-trap, P-trap and skew trap. The trap is the bend in the toilet pipe that gets rid of waste. The S-trap has a water pipe that is connected to the floor, while the P-trap is connected directly to the wall. A skew pan is generally found in older homes and has a pipe that extends either side of the toilet bowl.
Style
Close Coupled:
With a close coupled toilet, the cistern and toilet pan are fully integrated to hide the flush pipe. It's a popular choice for mid-range bathroom renovations as its traditional look suits all bathroom designs, and is easy to clean due to the pan and cistern being joined together. Close coupled toilets come in a huge variety of styles, however, be aware that it does not offer a high amount of flexibility with regards to the set-out.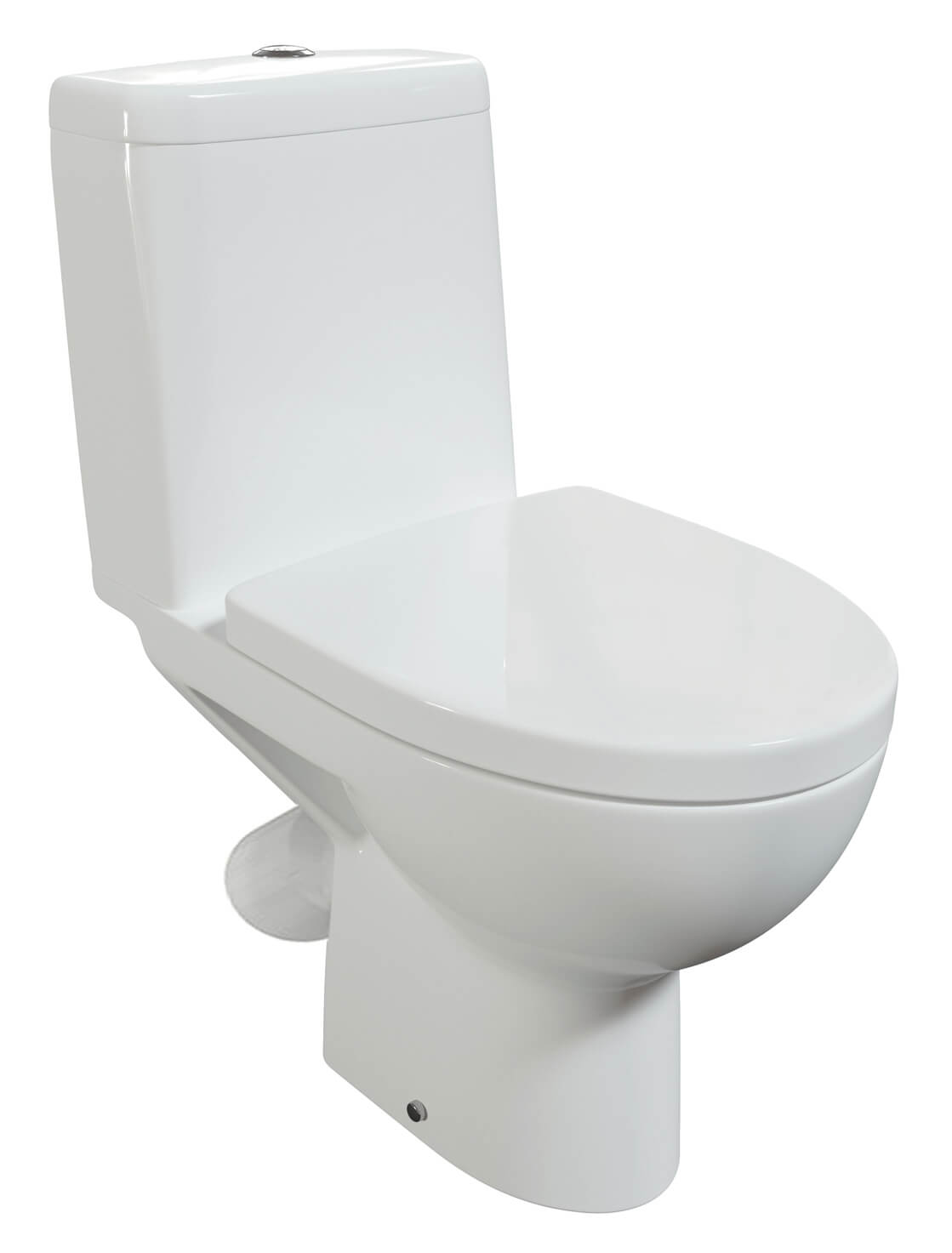 Wall-Faced:
The wall-faced, or 'back-to-the-wall' toilet suite, has the toilet cistern attached directly to the bathroom wall. This in turn conceals obtrusive toilet pipes and creates modern look perfect for any contemporary bathroom. Due to no gaps between the toilet and the wall, it is also incredibly easy to clean.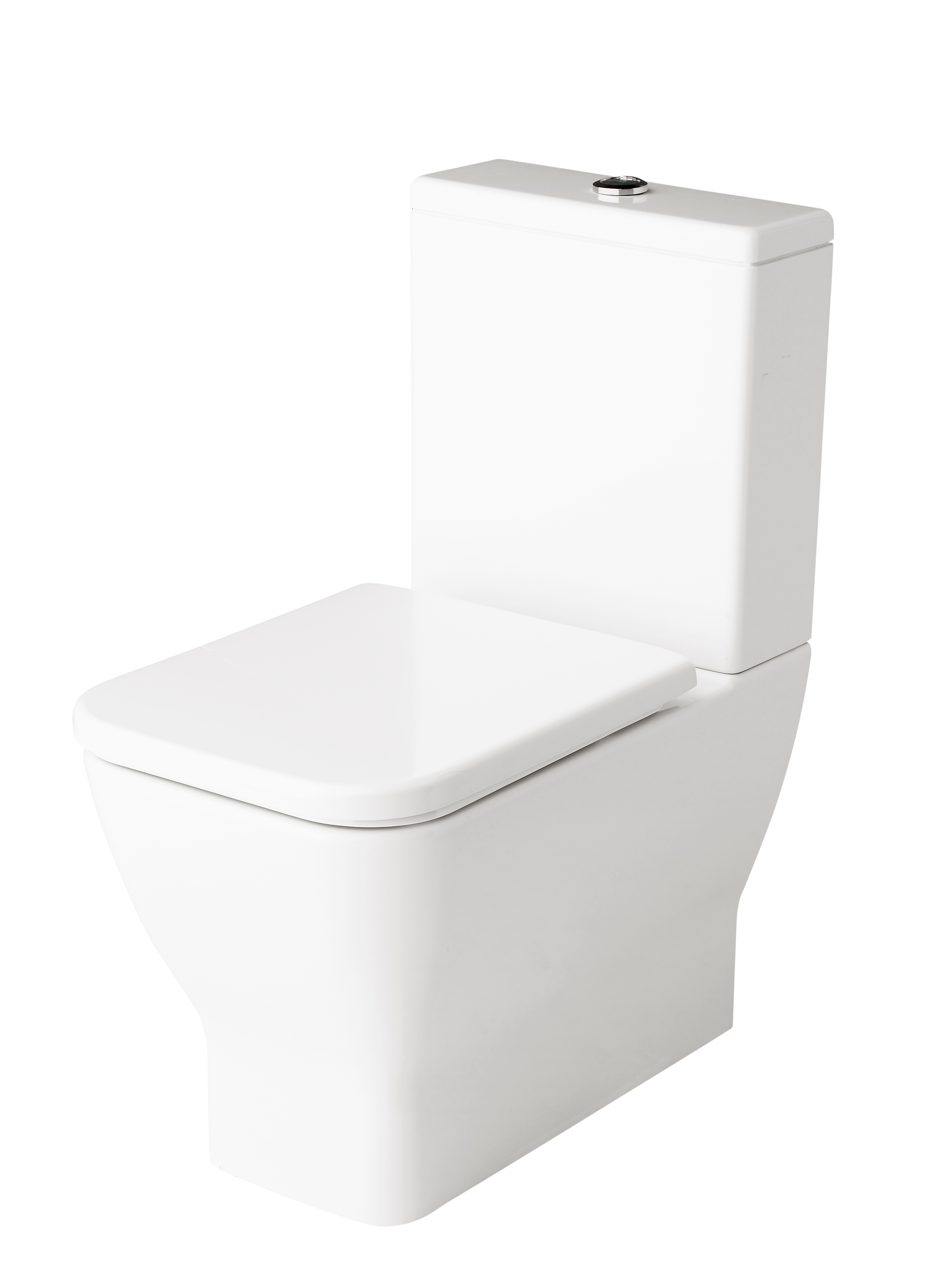 Concealed:
Ideal for small bathrooms, the concealed toilet is mounted to the bathroom floor and the cistern is hidden inside the wall cavity, leaving only the toilet pan in sight. Concealed toilets offer an uncluttered and sleek design that saves space and is easy to clean.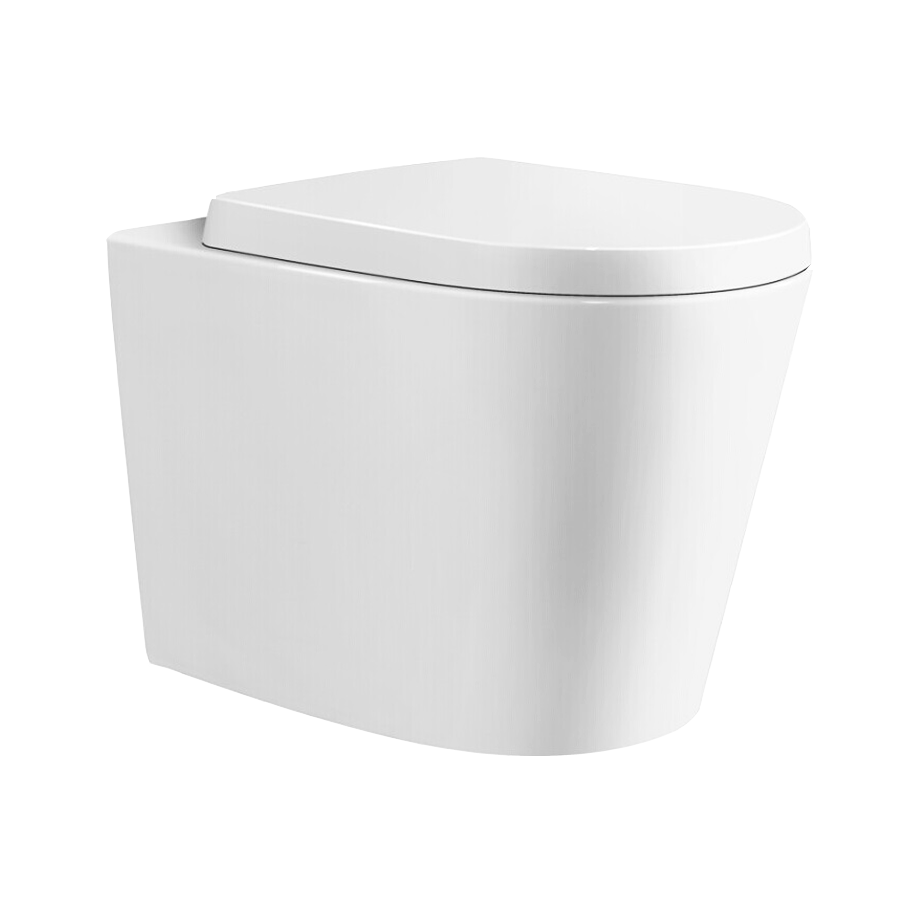 Connector:
The most traditional look, the connector, or 'link suite' has the cistern joined to the pan only by the flush pipe which is hidden by a plastic plate. It provides the greatest amount of flexibility for installation as the pan can be moved forwards or backwards to suit any set-out.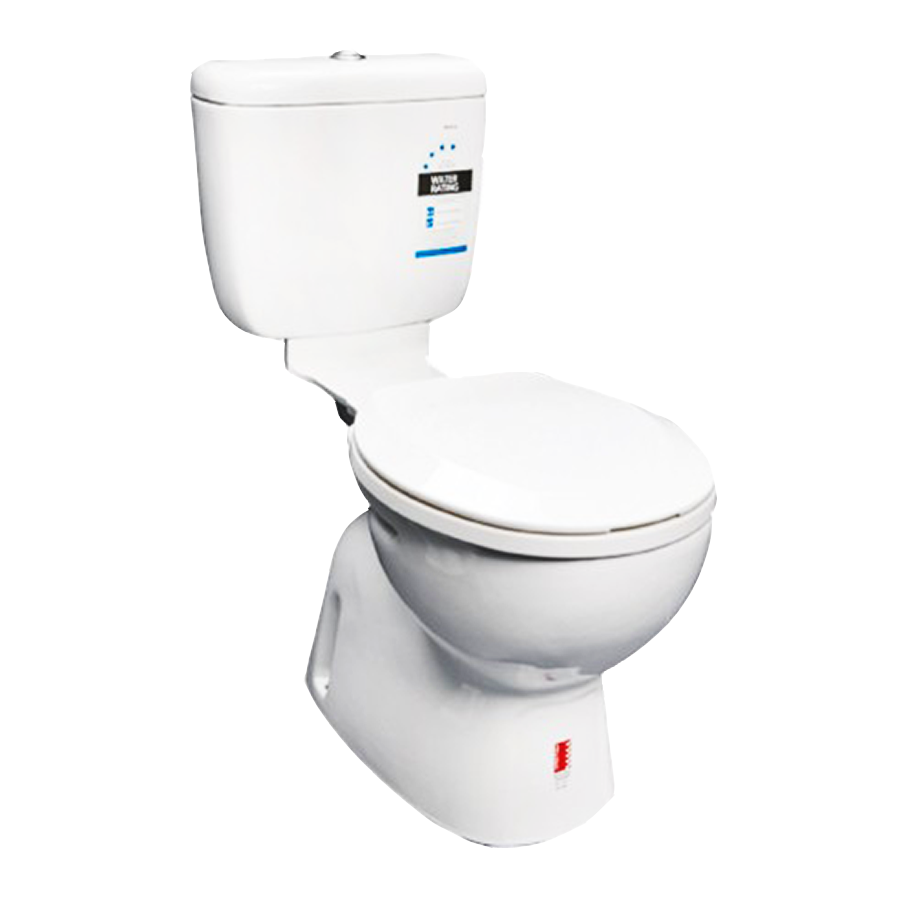 Water Efficiency
While style and design matter, how much water your chosen toilet uses and how well it flushes matters more. A good toilet generates enough power to clean the bowl in a single flush and conserves water. To help reduce water consumption, the Australian Government introduced the WELS (Water Efficiency Labeling and Standards) scheme. Based on a 6-star rating system, it measures the amount of water per flush as well as toilet water efficiency. For example, a 3-star rated toilet would use 3 litres for a half-flush and 6 litres of water for a full-flush. However, a 4-star toilet means you'll be using 3 litres for a half-flush, and 4.5 litres for a full-flush. If you still have a traditional single-flush toilet, consider changing it over for a dual flush – it could save you more than 90 litres of water per day. Make sure you consider water efficiency when deciding on a toilet as one with a high WELS rating will save you money as well as help the environment.
To view The Sink Warehouse's range of toilets click here!
For everything bathroom, kitchen and laundry, come on down to The Sink Warehouse!
a
Recent Posts
Everyone has experienced a leaking tap in their home at some point in their life. It's one of tho …

Bathrooms need the correct type of bath to make them standout and to offer you the best functionalit …

Bringing a bath into your bathroom gives the room a centrepiece that draws the eye. For that reason …