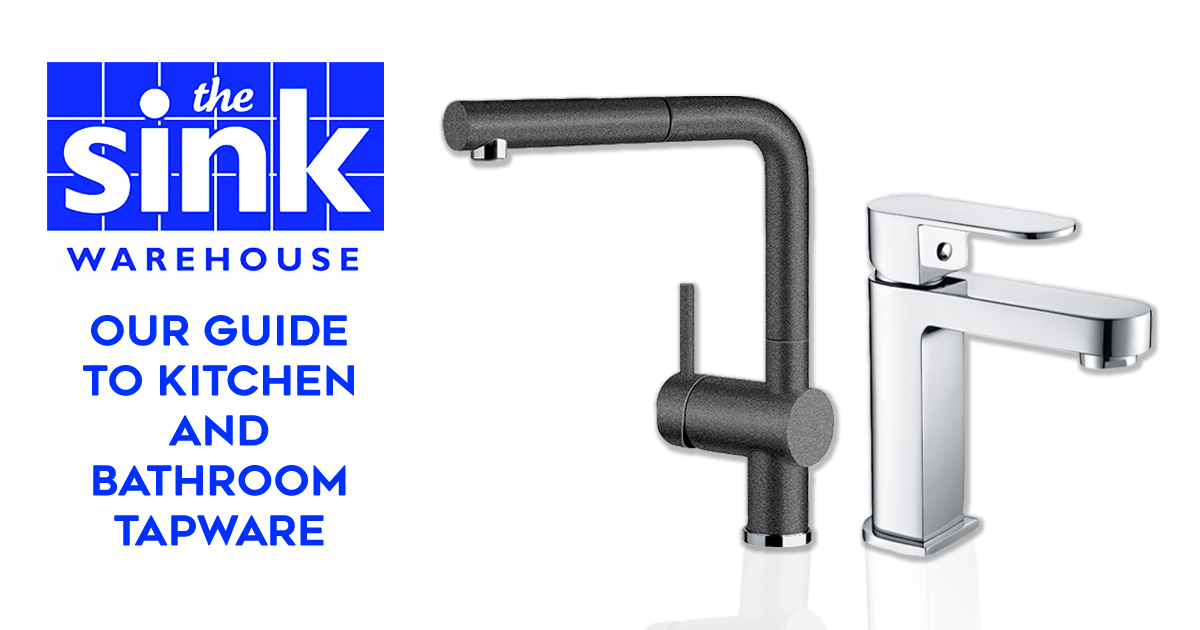 There's plenty to consider when buying a new tap for your kitchen or bathroom. With such a huge range of designs, styles, features and finishes to choose from, it's easy to understand as to why some get overwhelmed by the abundance of choice. When choosing a tap, it's important to get the right balance between design and practicality. This guide will go through the most important information when it comes to buying a new tap, and help you add the perfect finishing touch to your newly renovated kitchen or bathroom.
COMPATIBILITY AND FUNCTIONALITY
As easy as it is to get caught up in the style and look of your taps, it's important to first think about tap compatibility and functionality. If you are building your bathroom or kitchen from scratch, you'll have the luxury of being able to choose whatever tap you wish. However, if you are renovating or simply updating your old tap, you'll need to choose one that fits your bathroom or kitchen plumbing and measurements. How many tap holes have already been cut into your sink or countertop? Do you need something tall above your basin or do you need it to be wall-mounted? Do you need it to be in the middle of the sink, or off to the side? The right tap should also reflect your lifestyle and needs. Consider: if you do a lot of cooking and washing up, you might want a kitchen tap with plenty of movement and flexibility so you can get water exactly where you need it. For time-pressed cooks you could even install an integrated hot-water dispenser. In the end, no matter how pretty a tap might be, if it doesn't fulfill your needs and requirements it's not the right tap for you.
DESIGN: TAPS OR MIXER?
With the price of mixers and three-piece tap sets being roughly the same, which design you decide to go with will really come down to the style of your kitchen or bathroom. The main difference between the two is that a mixer is a more contemporary, all-in-one unit whereas the three-piece set is considered the more traditional design with two separate taps and a spout. Mixer taps get their name from the way that both hot and cold water are mixed together. Water flow and temperature are controlled by a specially-designed lever – vertical movements control the water flow, while horizontal movements control the temperature. In a three-piece set, one tap is dedicated for cold water and another for hot water. Each of these are controlled individually until you reach the desired temperature and flow.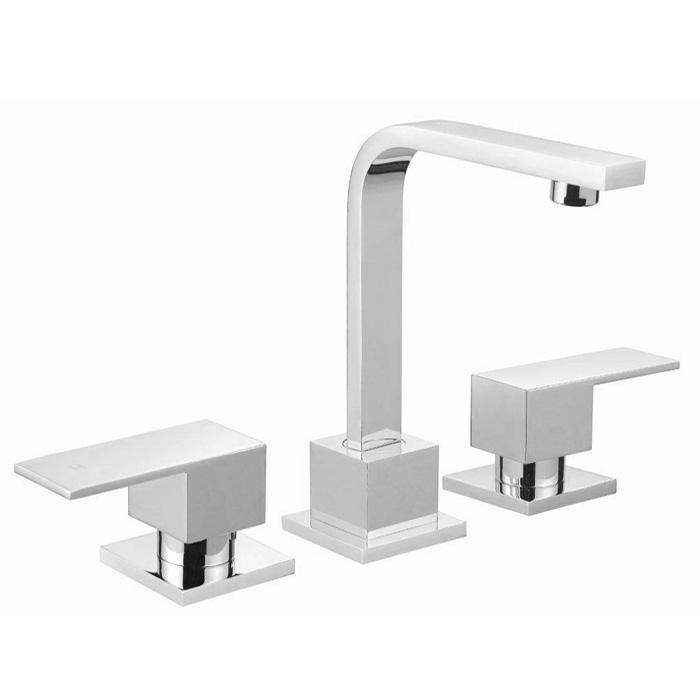 STYLES AND FINISHES
Once you've narrowed down what design and features you want, you're ready to start looking at styles and finishes. First of all, if you're just replacing your bathroom or kitchen tap, it's generally a good idea to match your new one to any pre-existing fittings. That means if all your bathroom accessories have rounded edges with a chrome finish, going with a black square mixer might not be the best design choice (but in the end it's your bathroom!). Most taps at The Sink Warehouse are made of brass with a polished chrome finish, making them highly durable and aesthetically pleasing. We also have taps that come in black, grey, white, rose gold, and antique bronze finishes. The shape and finish of your tap should complement and enhance your existing decor. Elegantly arched spouts adds a classy feel and can look great in chrome or rose gold. Short square taps are very contemporary and look best in either a powdered black finish or shiny chrome. For the best advice on bathroom or kitchen design, come into one of our stores for our professional opinion.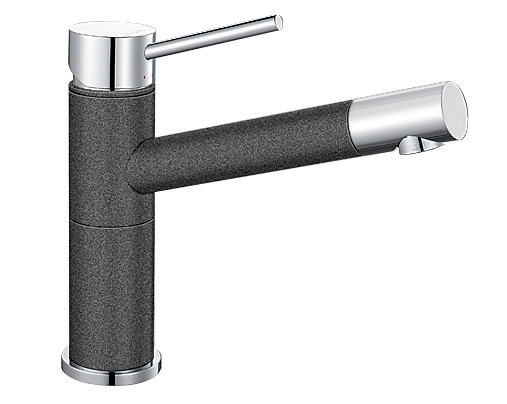 WATER PRESSURE
Before you even think about tap designs and features, you should know your household water pressure. Water pressure varies between Australian households and determines the flow of water from the tap. Whilst the majority of taps are suitable for low or standard pressures, some kitchen and bathroom taps need a higher water pressure in order to function. Knowing your household water pressure before you begin shopping will save you from potential incompatibility issues and if necessary, enables you to make the required plumbing adjustments before any fitting takes place. If you are unsure about the water pressure in your household, it's always best to contact a plumber.
CERAMIC DISC TECHNOLOGY
At The Sink Warehouse, all our bathroom and kitchen taps feature ceramic disc technology. This technology replaces the traditional rubber washer and feed pipe of conventional tap designs with two ceramic discs. Water will only flow through the tap when these slots align, giving you much greater control over the water flow as well as improving its efficiency. In addition to its water conservation benefits, ceramic discs are also more resilient to wear and tear and are designed to never need replacing.
WATER FILTER TAPS
In built water filter taps gives you an instant supply of purified water – much easier than having to keep refilling Brita type cartridge filter jugs. The filtering system is designed to be fitted underneath your kitchen bench and can be attached to either your new tap or a separate fitting next to your ordinary tap. Once it's installed, you can enjoy filtered water at the flick of a lever, which is perfect for those with busy lifestyles. Filters need replacing approximately every six months, being quick and easy to change. Some filter taps even have the option for supplying hot or cold filtered water!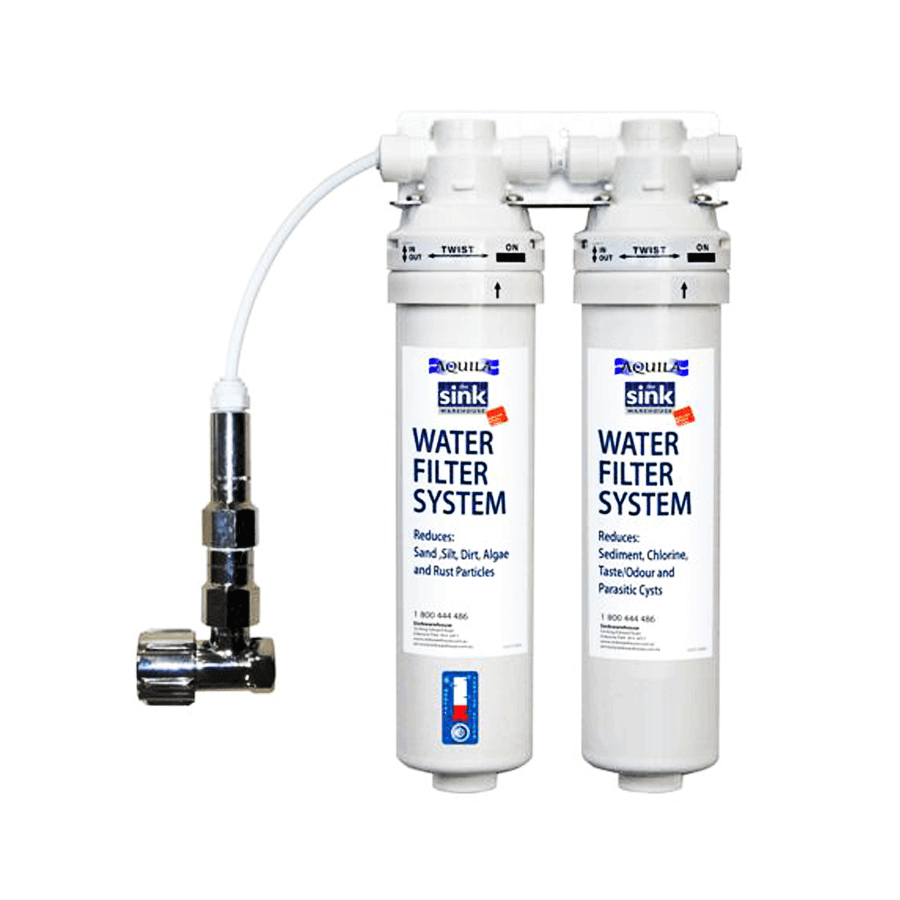 Aquila Twin Twist Lock Retro Kit

PULL OUT/ SPRAY TAPS
Exactly as the name suggests, pull out taps can be pulled out. They come with a flexible hose that allows you to manoeuvre the spray of water to best suit your needs. This is an especially useful feature when washing bulky pans and pots. Some tap models come with a button that allows you to change the way the water flows – creating a spray effect similar to a shower head. This feature is great if you're rinsing stubborn food residues off your plates.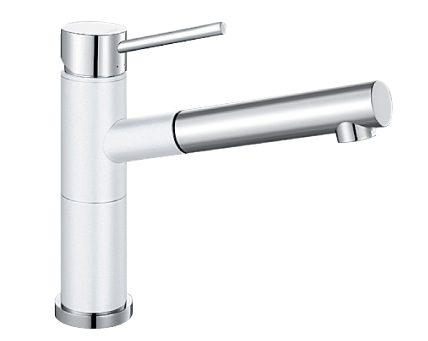 Blanco Alta Pullout Sink Mixer White
WATER RATINGS
Water efficiency is measured by the WELS Scheme – the more stars a tap has, the more efficient it is. WELS is not only an incredible tool that will help you decide between different products, but it will also help you save a lot of money. Whether for you bathroom or kitchen, taps with a high star rating have been thoroughly tested and purchasing one guarantees not just something that is environmentally friendly, but a product of the utmost quality.
If you're in the market for a new bathroom or kitchen tap, The Sink Warehouse has you covered. All of our products are WaterMark and WELS certified and we have a huge range of styles, finishes, and technologies available at a competitive price.
For everything bathroom, kitchen and laundry, come on down to The Sink Warehouse!
a
Recent Posts
Everyone has experienced a leaking tap in their home at some point in their life. It's one of tho …

Bathrooms need the correct type of bath to make them standout and to offer you the best functionalit …

Bringing a bath into your bathroom gives the room a centrepiece that draws the eye. For that reason …