The Kitchen
The kitchen is no doubt the heart of the home; it's where we do everything from cooking and eating, to spending quality time with loved ones, and everything in between.
As such a high traffic room, it needs to look beautiful, but more importantly it needs to be comfortable and enjoyable to use. These requirements are different for everyone; a large family preparing many meals per day will need lots of work space, and long-lasting appliances, whilst a single person apartment will need to optimise the layout of the kitchen so as to achieve as much as possible in a small space.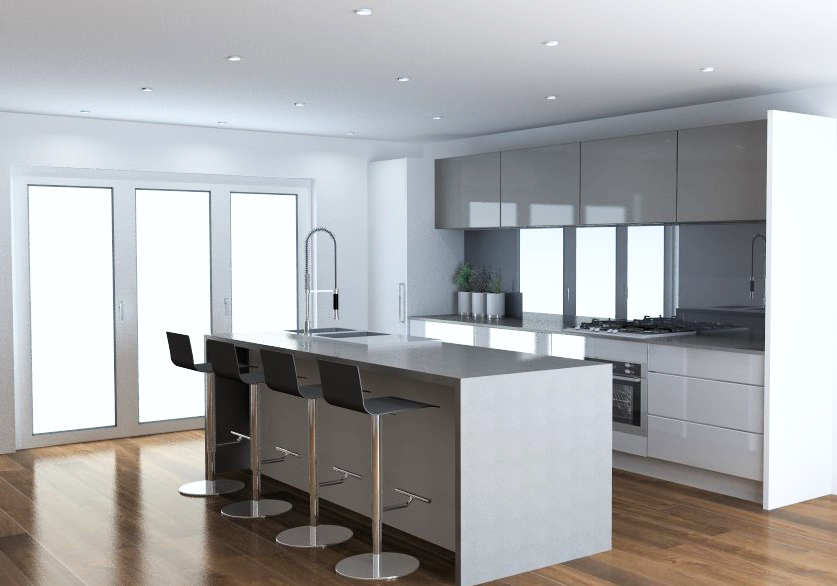 Kitchen Designed
Introducing Kitchens Designed: A new division of The Sink Warehouse, bringing you high quality kitchens, designed perfectly for you by our expert kitchen designers.
Not only can we make your dream kitchen a reality, but we can make your ideas the best they can be, so that you get the perfect kitchen for you in terms of both style and function. With our expertise, we know what does and doesn't work, and we can enlighten you to the best options for you.
How it works
We make the process incredibly simple. Whilst handing your renovation over to a renovator is an easy option, it is definitely not cost-effective. Our approach to kitchen renovations is perfect for those who are happy to co-ordinate it themselves, as we make it incredibly simple.
An initial in-store consultation allows us to get a feel for what you want whilst taking you through some of the many design options. We then come to your home to measure up your space properly and gain a better understanding of what you really need your kitchen to be in terms of its functionality.
Then you leave the rest up to us! We will design your kitchen with our state of the art technology that allows us to show you 3D visualisations of the final kitchen. Once confirmed, your kitchen will be ready for installation in a matter of weeks, when we pass you on to highly recommended installers.
If you have changing needs and your kitchen is just not working well for you anymore, or you want to invest in the resale value of your home, check out our Kitchens Designed website and enquire with our friendly design consultants, or visit us in-store at Osborne Park!
Recent Posts
Everyone has experienced a leaking tap in their home at some point in their life. It's one of tho …

Bathrooms need the correct type of bath to make them standout and to offer you the best functionalit …

Bringing a bath into your bathroom gives the room a centrepiece that draws the eye. For that reason …