Bathroom Renovations On A Budget: 6 Expert Tips To Get Your WOW Bathroom Without The WOW Cost!)
Bathroom renovations can be a very expensive procedure - on average they cost a whopping $17,779! If that number gives you heart palpitations but you desperately need to update your bathroom, don't fear! You can get that WOW factor in your bathroom without the WOW cost. Whether it's a house that you're flipping, a rental, or your forever home, get more bang for your buck with these expert tips for bathroom renovations on a budget.
1. Keep Your Existing Layout
If you take one tip away from this article, this is the one you need to remember! You will save thousands by avoiding the cost of moving drain pipes and plumbing, which can be very expensive as the plumbing behind the walls need to be moved around. For example, if you have traditional basin taps coming out of the wall but you'd prefer a mixer in the bench top, don't get stuck on the idea of moving the taps – rather use a mixer tap and spout that will go on the wall. It's the perfect compromise.
The perfect compromise-traditional taps to modern mixer, without spending a fortune!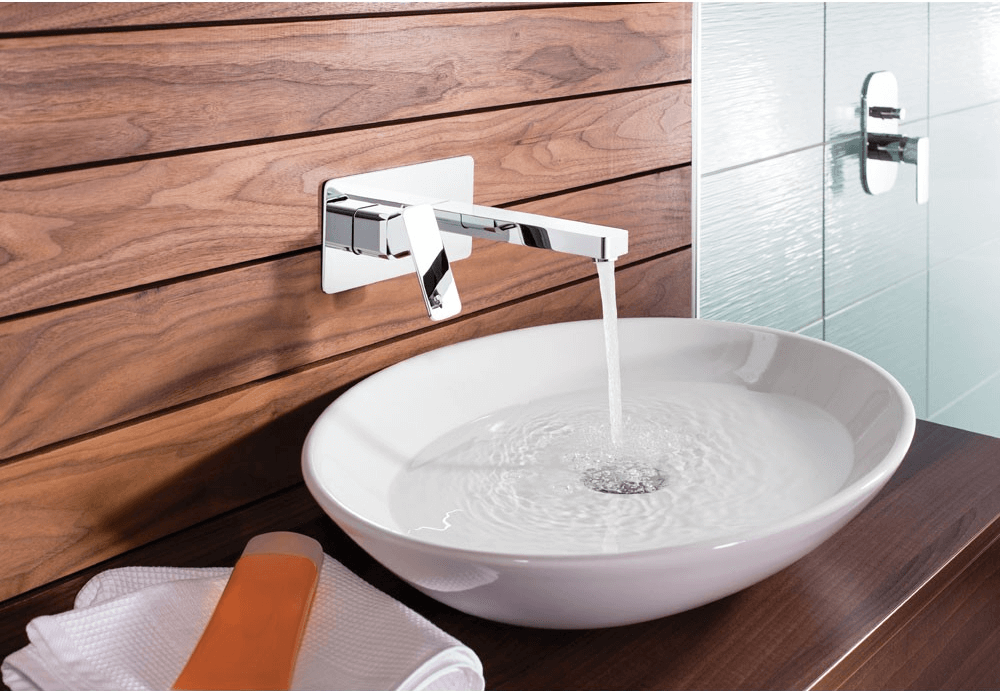 2. Modernise Bathroom Fittings and Accessories
Shower heads, towel rails, toilet roll holders, taps… one of the best ways to modernise an out-dated bathroom is to update these fittings. Swapping worn-out beige accessories, which were popular in the '80s and '90s, for modern chrome is an effortless way to renew your bathroom without blowing your budget. You could even add a pop of colour with rose gold or black accessories!
3. Upgrade Your Toilet
Surprisingly, upgrading your toilet is not as expensive as you may think. Simply replacing a closed couple or link toilet for a toilet that is flush with the wall will add an instant wow factor to your bathroom. They are also easier to clean as you don't have to manoeuvre your way into those dust-collecting spaces behind the toilet drain pipe-BONUS!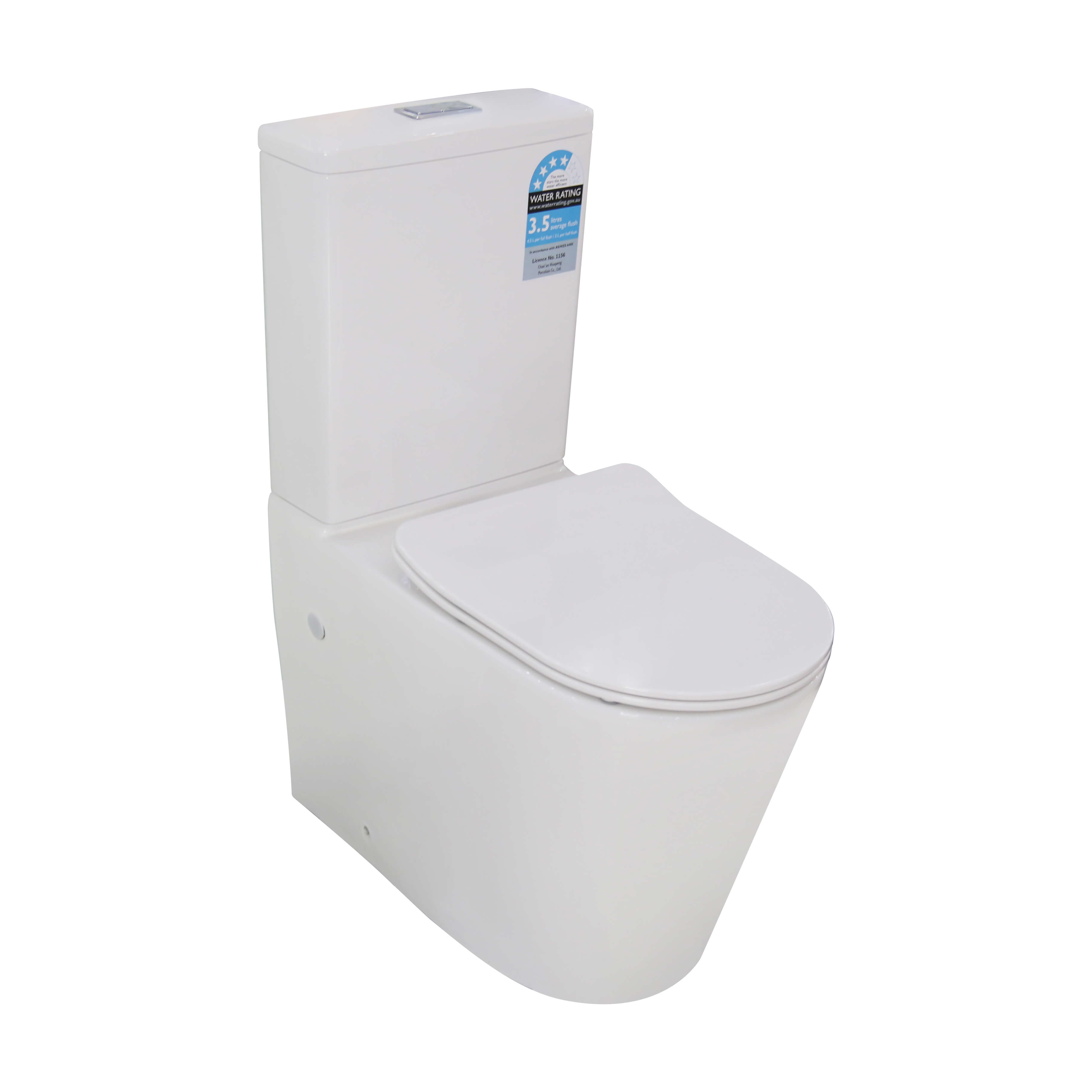 3. Size Matters
Another great way to keep costs low during a bathroom renovation is to stick with standard sized products – i.e. make sure your big ticket items (baths, showers and vanity units) are normal sizes that supply stores will stock. This will save you a lot of money as getting things made to a custom size will hike the price up significantly. See the below chart for common sizes:
Standard sizes chart for bathroom products – sizes in millimetres

5. Install a Frameless Shower Panel
Why not upgrade your shower from a clunky cubicle to an elegant frameless shower panel. This will not only declutter your bathroom making it feel spacious, but it will add style and elegance to your bathroom, giving you that wow factor. Even better, frameless shower panels are softer on the wallet – a standard sized panel on its own will cost less than buying a whole new shower cubicle. It's the perfect way to modernise your bathroom without blowing your budget.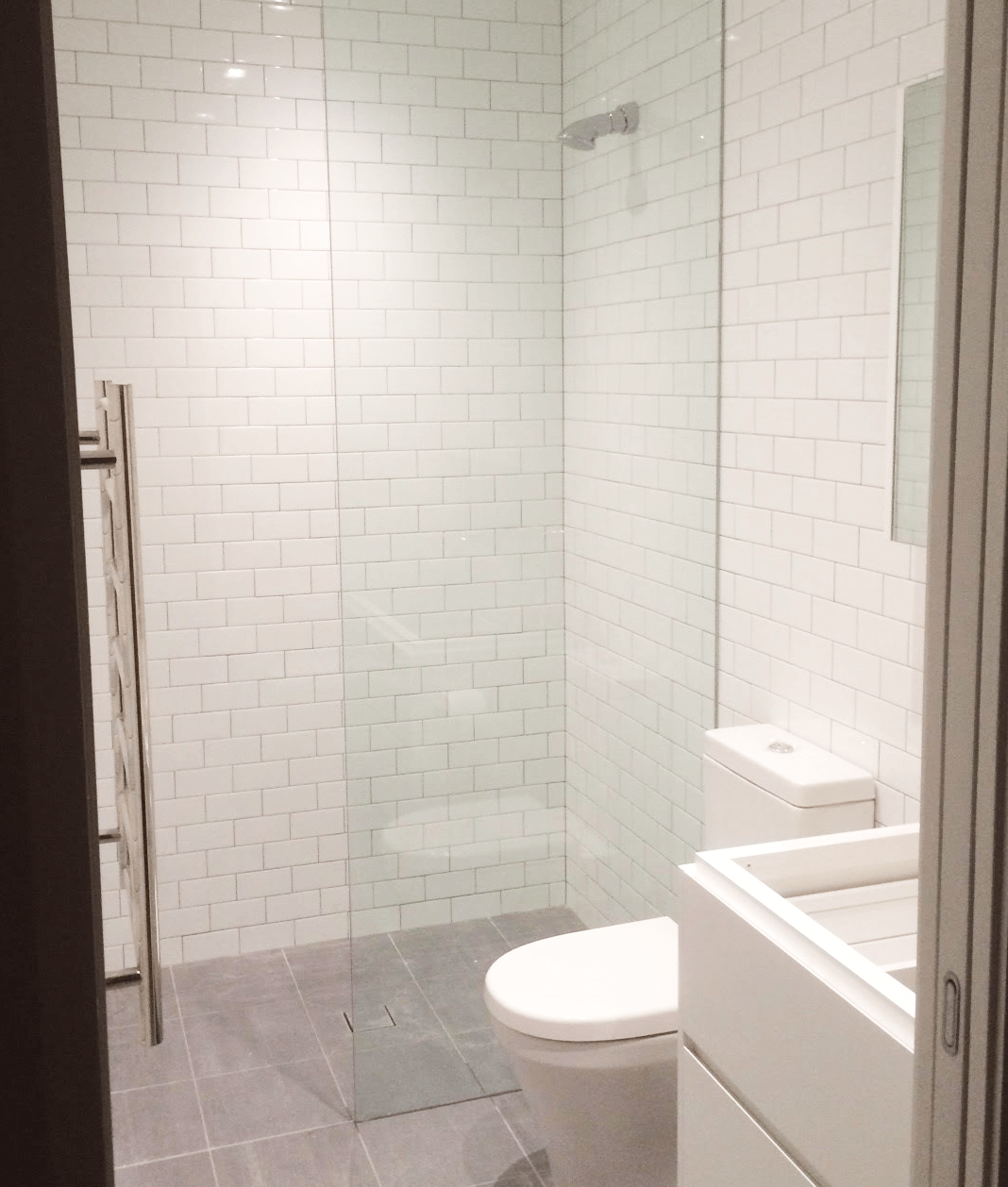 6. Buy Quality
Bathroom renovations on a budget may save you money initially, but be aware that 'low cost low quality' products will cost you money down the line to repair and replace. In order to reduce the risk, make sure the products you choose are backed by solid warranties so that you won't have to bear the cost if something goes wrong… after all, you aren't renovating your bathroom only to have to fix everything a year later.
If you've got some great budget renovation tips we'd love to hear them!
Recent Posts
Everyone has experienced a leaking tap in their home at some point in their life. It's one of tho …

Bathrooms need the correct type of bath to make them standout and to offer you the best functionalit …

Bringing a bath into your bathroom gives the room a centrepiece that draws the eye. For that reason …